Whether you need help automating your HR, Sales, Accounting or Customer Support, give us a call for a free, no obligation discussion about the challenges you face so we can highlight potential solutions for your specific needs. We help organizations implement appropriate process improvement supported by custom software technology solutions designed for maximum efficiency and reduced overall cost.
Take a look at some of the areas where we have helped companies by building custom process automation solutions to their complex internal process challenges.
Enterprise Space Management
Cradle Hive is a purpose-built tool that allows companies to visualize and manage employee seating and asset placement.
Hive allows anyone in the company to see a quick overview of the floor plan, with other employees and office equipment clearly marked.
Managers can move employee seating or assets on the floor plan using an easy drag-and-drop interface, and change departmental assignment in just a few clicks.
EHR (Electronic Health Records) for Home Health
CradleMRx serves the specialized needs of home health professionals by providing web-based point-of-contact information entry and management. It integrates HIPAA-compliant security features and compliance with billing, reporting, and full administration and management of patient information. Since the software is web-based, updates are constantly provided without additional cost.
Note: If you require technical support for CradleMRx, or need to download an e-signature application form, please visit www.cradlemrx.com for support.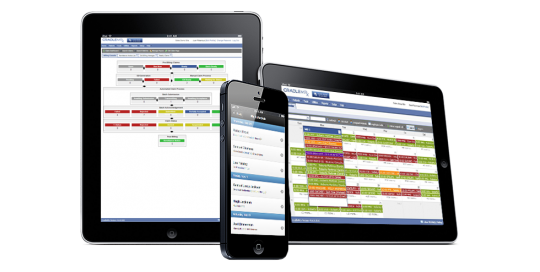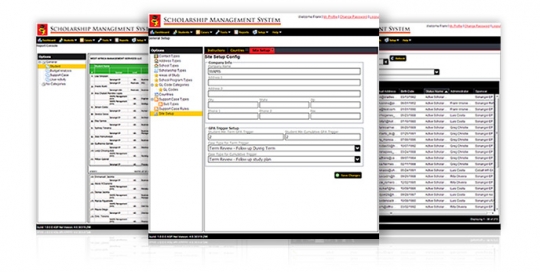 Student Management System
West Africa Management Services (WAMS) manages scholarship funds and assists hundreds of students every year who are sponsored by various multinational companies to study abroad in the United States.
WAMS first asked us for a custom, modern, content managed website, followed by a custom software offering to be able to manage their intricate and constantly changing day to day dealings with regards to students, scholarships, registrations, grades, immigration issues, travel, insurance, housing, food stipends, sponsors, universities and other vendor interactions.
As a solution we developed not only a content managed website to allow them to make updates on their own, but we developed the WAMS Student Management System as a proprietary software offering to replace what had been a document management nightmare. WAMS can now manage all students from a single application, and easily coordinate different steps in the process through rules built into the system, with related reports as needed by the different internal and external stakeholders.
To see how our expertise can serve you, contact us today!